Welcome to Best Used Books!
We're devoted to Low Prices, Customer Satisfaction, and Great Selection. Tell us what you think. Hope to see you soon!
We have thousands of books, music CDs, over 10,000 DVD's, puzzles, magazines, movies, comics, toys, vinyl records, graphic novels, collectibles and games in over 80 categories!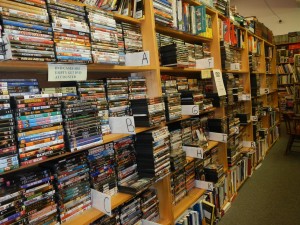 Contact us or stop by today at:
Best Used Books
880 south highway 17-92, Longwood, FL.
(407) 339-8200
Hours:
Mon – Fri: 10:00 am – 6:00 pm
Sat:          10:00 am – 7:00 pm
Sun:         12:00 pm – 6:00 pm